Client Services
M3 Technology executes integral services to ensure the ongoing success of your voluntary benefits program:
Our insurance specialists start with a review of your organization's existing benefits, including loss ratios, premium cost factors, and other relevant criteria, which will provide the foundation for a new enhanced benefit plan.
Upon completion of the review, you will have 1) a thorough analysis of your existing benefits, 2) recommendations for plan enhancements, and, 3) a side-by-side comparison on which to base your decision.
The design of your new plan, including underwriting, employee/member costs, communication and billing options, is based on actuarial findings, group demographics, and, of course, the needs of your organization.
Once the plan design is confirmed, we will begin the plan implementation with a Benefits Introduction Seminar for your employees/members where you will introduce your designated Benefits Account Manager, who will provide your employees/members with an overview of the new benefits, distribute plan materials, and field any questions. Your designated Benefits Account Manager will assume responsibility for all aspects of the plan, thus enabling you to get back to focusing on your main priorities!
OutReach™, our proprietary information and communication system, streamlines the communication, enrollment, and service that M3 provides to your employees/members. As an internet portal, it efficiently consolidates benefit information and allows us to produce expedient data reports – keeping you informed on plan performance. And, the privacy of your employees/members is guaranteed with our multi-layered data encryption program that is continuously updated to maintain the integrity of all personal data with innovative, cutting-edge security technology.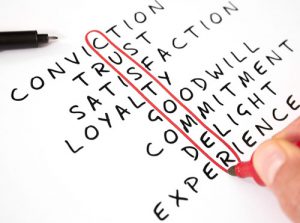 M3 performs all the administration for your new employee/member benefit plans, including billing, policy service requests, and claims handling; therefore, you are receiving a full service HR resource (or an extension/replacement of your Benefits Department).
We employ an advocate-based custom service platform, which means that your employees/members will never be "just another policy number" as we are the bridge between your employees/members and their benefits carrier. This personalized service is instrumental in building affinity in the workplace.
For example, as advocates, we streamline the claims process, which is especially important when an employee/member files a disability claim. While dealing with a disability, employees/members do not want to worry about their benefit check being delayed because they didn't submit the appropriate documentation. Our staff, with over 100 years of cumulative experience, assists your employees/members with each step in the claims process to ensure timely payment.
M3 Technology is committed to providing voluntary supplemental benefits that are a cost-effective solution for your organization while remaining relevant and affordable for employees/members. Focus on the business of managing your organization…contact us to schedule a no-obligation, complimentary review of your existing benefit plans.